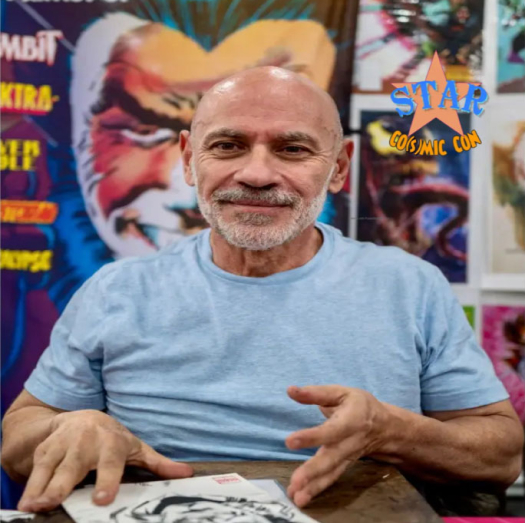 Legendary and Award winning Inker Josef Rubinstein started working in the comic book industry when he was a teen, and has been busy ever since. Joe has inked the ENTIRE Marvel Universe Handbook, Wolverine MiniSeries (with Frank Miller), Infinity Gauntlet (with Jim Starlin) and countless more. Joe was a "first artist" on Gambit, Elektra, Silver Sable, Apocalypse, and Firestorm. He is also an accomplished oil painter and portrait artist. Joe welcomes commissions of all sorts.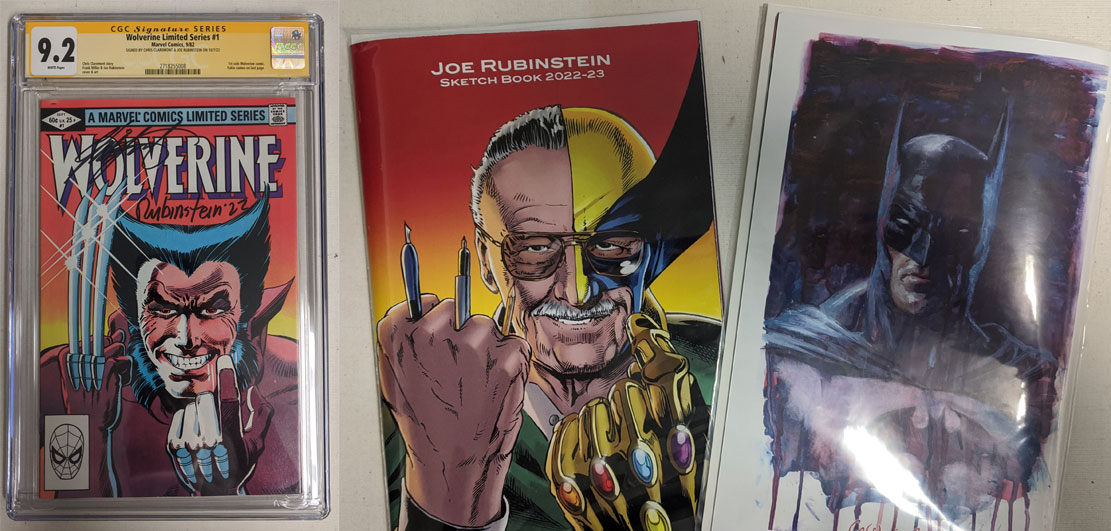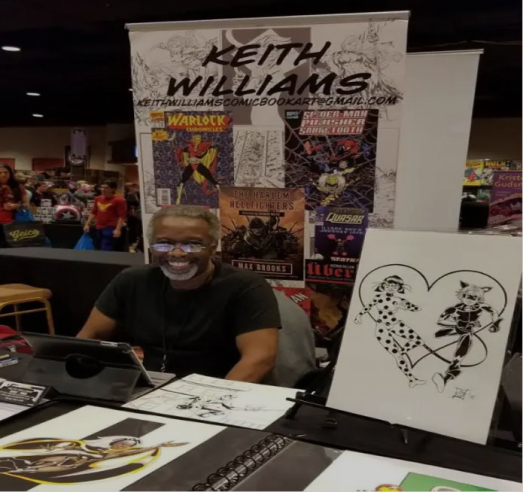 Keith Williams is an American comic book and comic strip artist. He is best known for illustrating The Phantom for over a decade together with George Olesen. He also worked on Superman with John Byrne.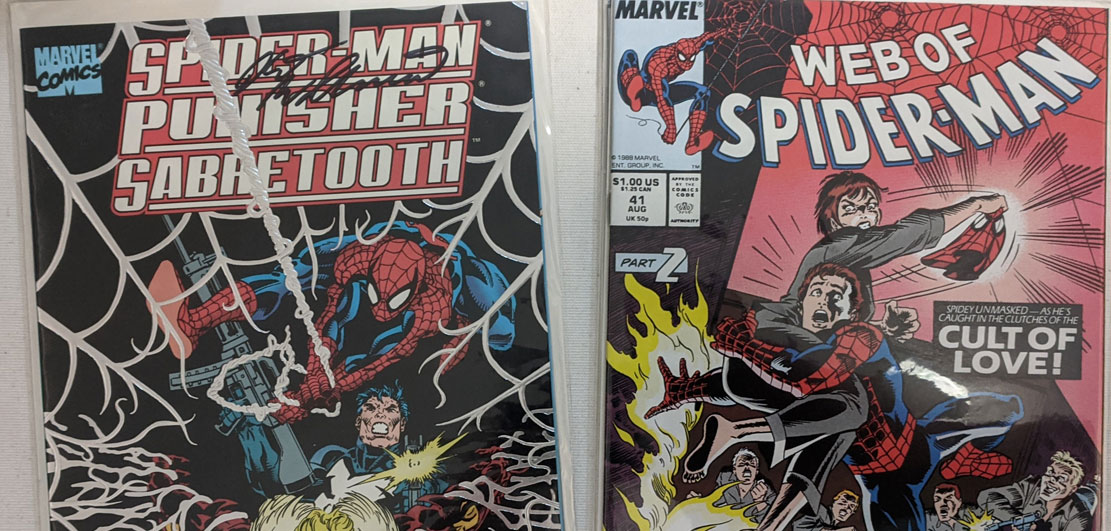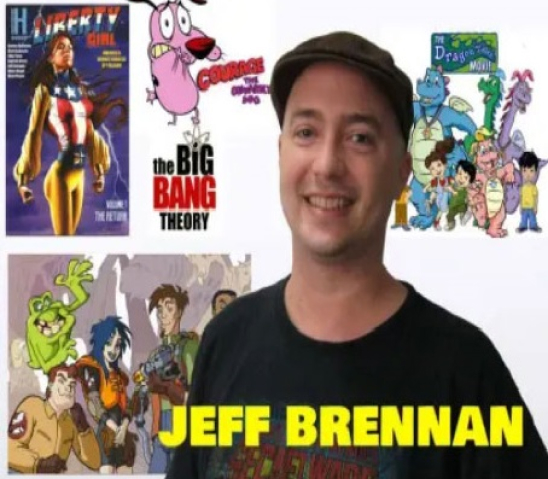 Storyboards & design "Courage the Cowardly Dog", storyboards "Dragon Tales", storyboards "Extreme Ghostbusters". Deathstroke the Terminator" inks, "Bart Simpson comics" pencils, "Cyber Girl Leeta" artist/writer. "Big Bang Theory" set art.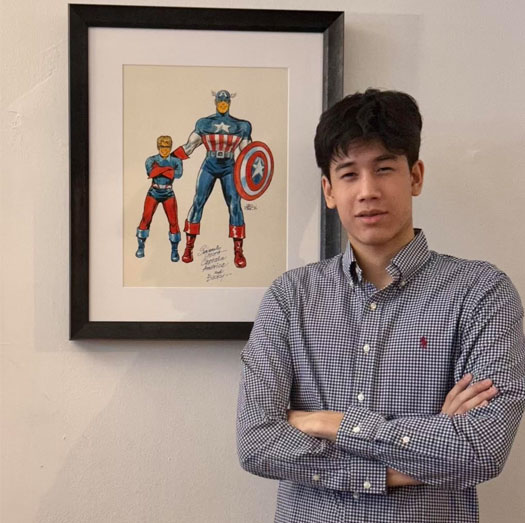 Jesse Simon Has been referred to a "Comic Book Royalty" being the grandson of the legendary Joe Simon. Jesse has an immense wealth of knowledge of the golden age of comics, the creation of Captain America, hiring of Stan Lee and everything to do with Joe Simon and Jack Kirby. His most recent project is ShieldMaster! Created by his father, Jim Simon, with Joe's last professional work, Jesse has launched a Kickstarter with some of the best talent in the industry working on the title. It's generated huge buzz throughout the comic community. Jesse in his free time buys and sells golden age comics, collecting a few titles for himself. He actively does drawings and paintings in his free time.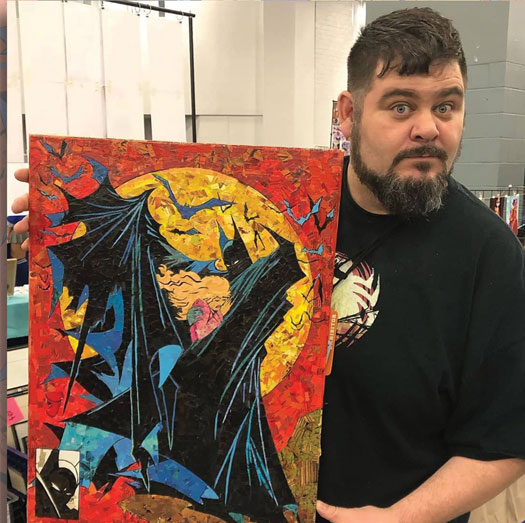 Kyle Willis is a Florida based artist first published in Spin Magazine in 2009 with covers for Image Comics, Scout Comics, Orange Cone and several indie and self-published titles. Creator of Pouches, inventor of the Acid Drip style, currently focusing on collage and mosaic work, breathing new life into damaged comics.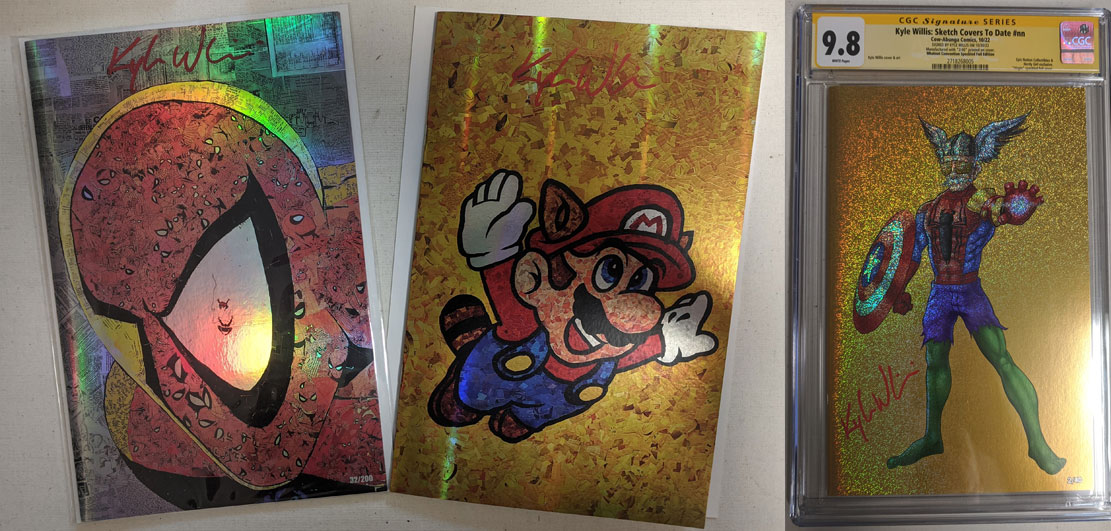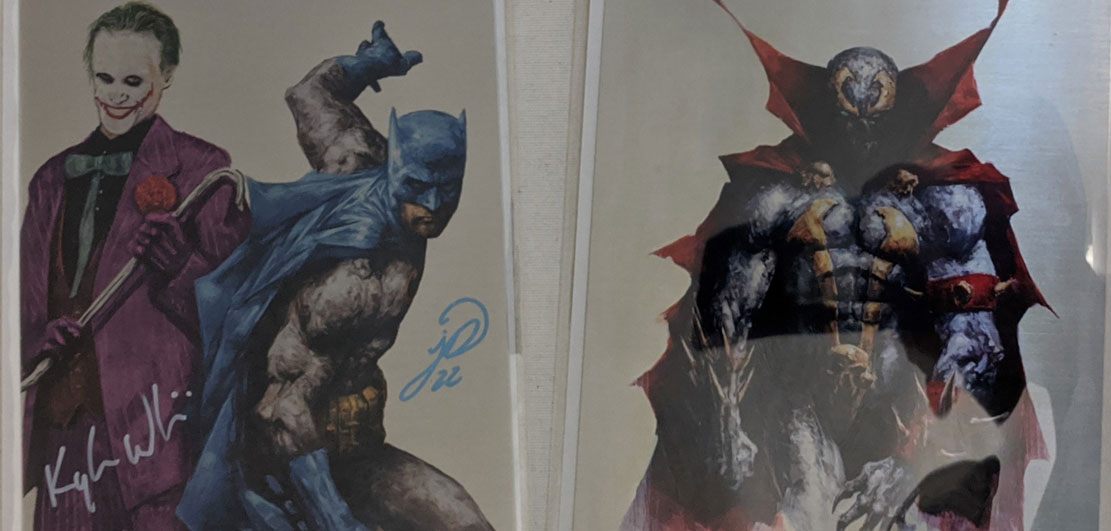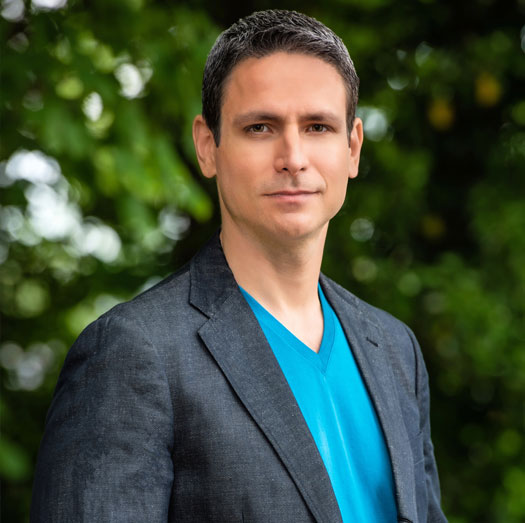 Roy Schwartz is the Diagram Prize-winning author of Is Superman Circumcised? The Complete Jewish History of the World's Greatest Hero and The Darkness in Lee's Closet and the Others Waiting There. He writes about pop culture for CNN.com and The Forward. His work has appeared in a wide range of publications, including New York Daily News, Jerusalem Post and Philosophy Now. Follow him on
royschwartz.com
and
Twitter
,
Instagram
and
Facebook
@RealRoySchwartz.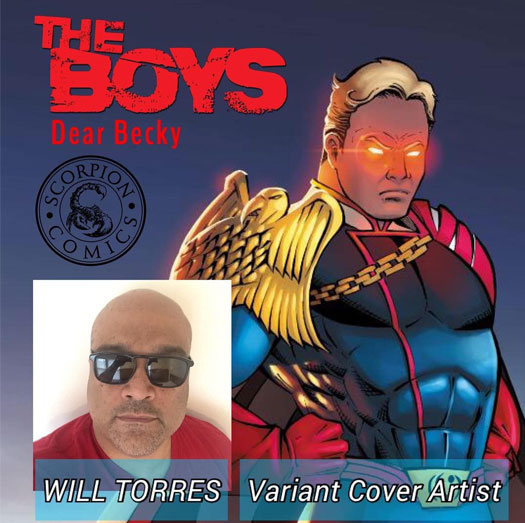 Will Torres has worked professionally in the comic book industry for over 20 years and is the creator/writer/artist on his self-publish line of comic books MR.VENTURE, KILLBORG and his upcoming title THE SAINT OF ASSASSINS. Torres has recently provided art for Scorpion Comics THE BOYS DEAR BECKY as the Virgin Variant cover artist,publisher Titans for The Official Walking Dead Magazine as a contributing artist, Dynamite Entertainment(Red Sonja #5 Spotlight artist and Bettie Page/Vampirella 50th Anniversary trading cards sketch card artist), and Marvel Comics (Thunderbolts #5/Domino #6 pinup artist). He has also supplied art and storyboards for independent films Victoria Justice's Naomi and Eli's No Kiss List (film prop art) and indie comedy film Superior Powers (art director). He's also participated in various charity activities for the Hero Initiative at comic cons throughout the states. Aside from the comic book industry, in the past, has dabble in the music and film industry as a musical adaption artist and a background actor. Torres wishes for all artist to remember to live a life worth remembering!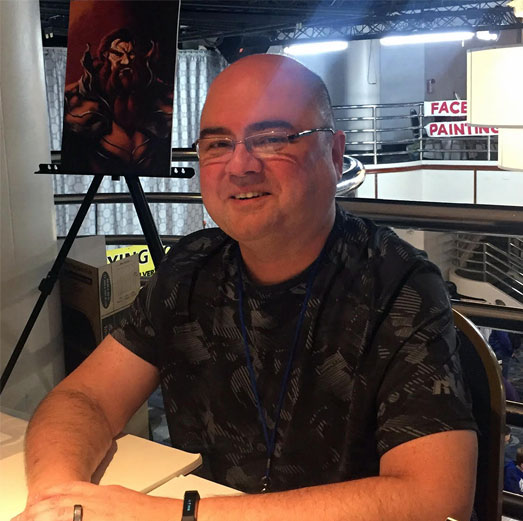 Henry Martinez is a penciler, inker, storyboard and cover artist. His credits include penciling for Marvel Comics on "Ghost Rider/Blaze: Spirits of Vengeance", "Blaze", "Morbius" and "Marvel Zombies", as well as "Mantra" and "The All New Exiles" for Malibu Comics, and many independents, including several titles for Heroic Publishing as well as horror book "Cult of Dracula". He is currently working with Nexus writer and co-creator Mike Baron on "Jancroon".
Website:
www.dragonbrushstudio.com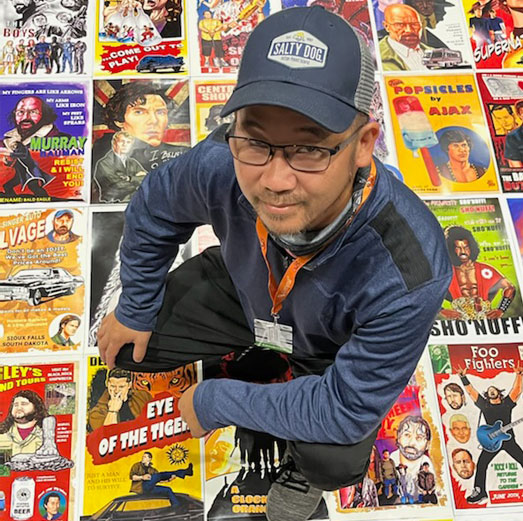 Brian Kong started his career at Marvel Comics in 1994, working on iconic characters such as the X-Men, Captain America & Fantastic Four. In 1997, he worked in advertising doing storyboards & preliminary/pitch art for the Universal Studios/Marvel theme park opening. From 2000-2004, Brian produced over 25 custom comics for MLB & NBA franchises ( including the Yankees & Mets ) for promotional giveaways at arenas & stadiums across the US. He continues to work on some of the hottest properties including the Walking Dead, Marvel, DC, Star Wars, Stranger Things & MLB for the top card companies today. He has been regularly commissioned by The Topps Company since 2007 to illustrate art for their MLB, NFL & NBA card brands & their entertainment division. Brian has been featured in the Beckett Sports card monthly annual " the Art Issue " , as well as Non- sport update magazine. He is currently working with Fanatics, and Blackbox comics He will be displaying his sports, comics & pop culture art as well as accepting commissions, sketch covers can be ready for pick up & submitted at the show to grading companies.
Contact:
bckongart@gmail.com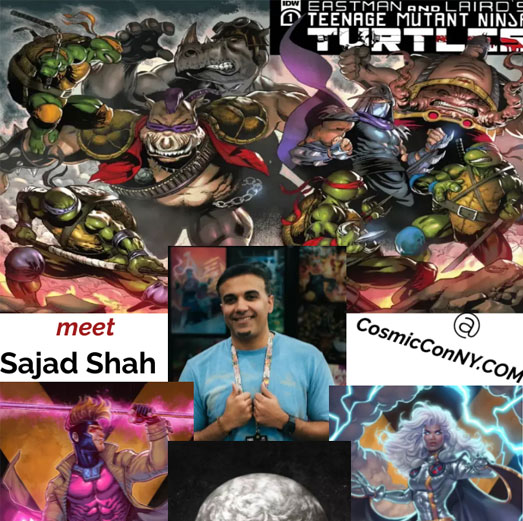 Born and raised in South Florida, Sajad is a self-thought artist who found his love of art at an early age.  His love of comics comes from watching Saturday morning cartoons and doodling during class. Sajad is currently working on his creator owned Title called SLOW RUSH expected to be released later this year. Variant covers for DC, IDW, Boom, Dynamite, CounterPoint Press, SourcePoint Press and others. Titles worked on but not limited to.   DC comics DCeased, Batman Maxx, TMNT the Last Ronin, TMNT the Lost Years, TMNT and Might Morphin Power Rangers II, BRZRKR, Final Boss, Nocterra, Radiant Black, Vanish, Do You Pooh, Canto, GoodBoy, TMNT Universe, TMNT urban Legends, Shredder in Hell, Transformers Lost Light, Hebru Brantleys FlyBoy, Vampirella, The Boys, Something is Killing the Children, Department of Truth, Revolutions crossover with MASK, Transformers, G.I.Joe & ROM, Zindan the Last Ansaars, game art for TMNT adventures boardgame, Heroes Initiative "The Walking Dead"100 Project, Lady Death, Vet Tix, Aspen Comics Vet Tix, TMNT 50 project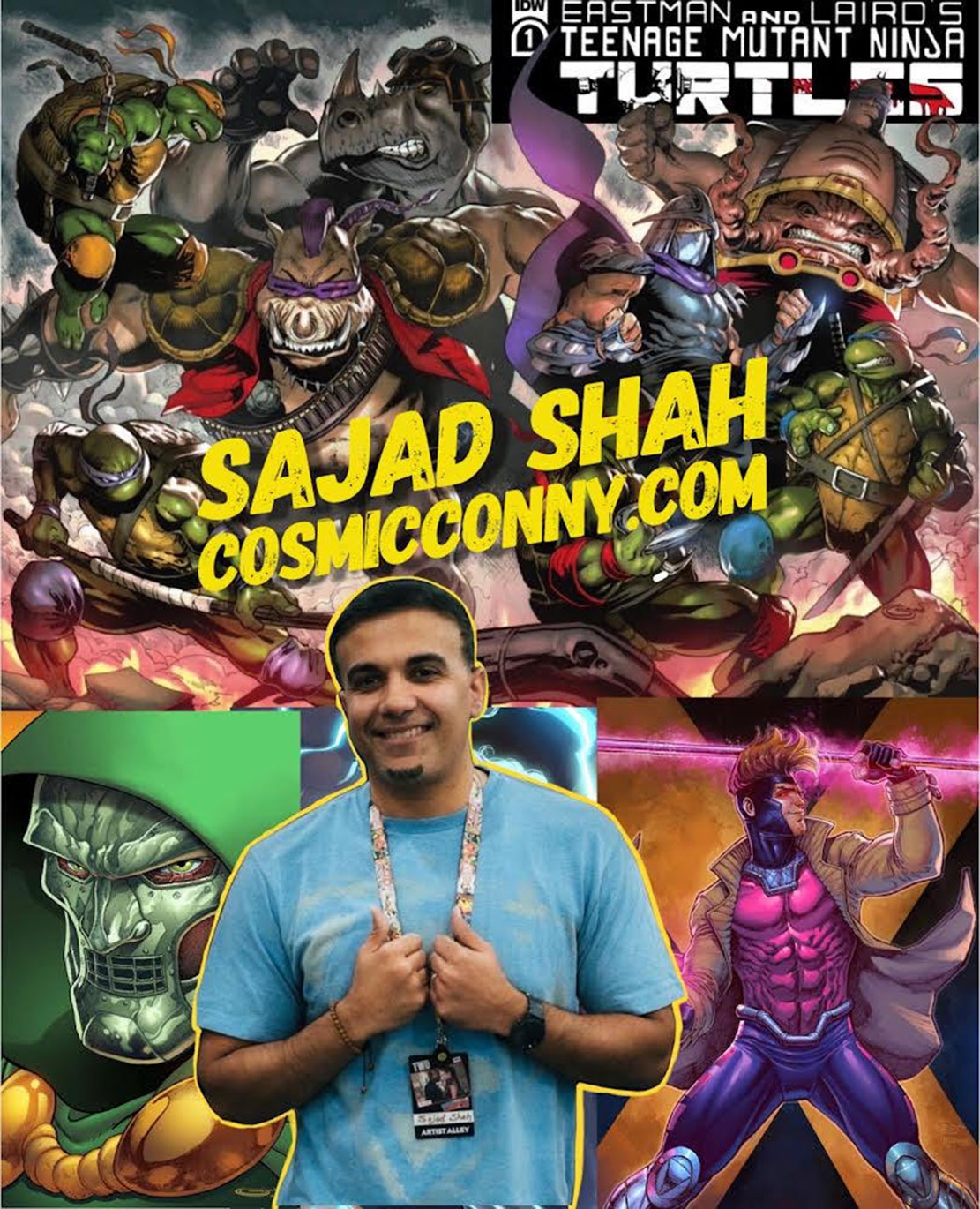 Captain Zorikh has been a fixture of the NYC convention scene for twenty years, hosting costume contests and giving lectures on comic book history and medieval topics He is an actor, writer, artist, Video producer, musical entertainer, and competes in medieval armored combat. He has appeared in "Sci-Fi Science" and "Jedi Junkes" and many off-Bway productions. His band, the Death Star Repairmen, performs sci-fi and fantasy inspired rockabilly and blues music. His latest documentary on the medieval combat world championship is being released this winter. He is currently working on the definitive history of ALL the Captain Marvels.
http://www.captainzorikh.com
http://www.captainmarvelculture.com
http://www.youtube.com/newyorkknightscombat1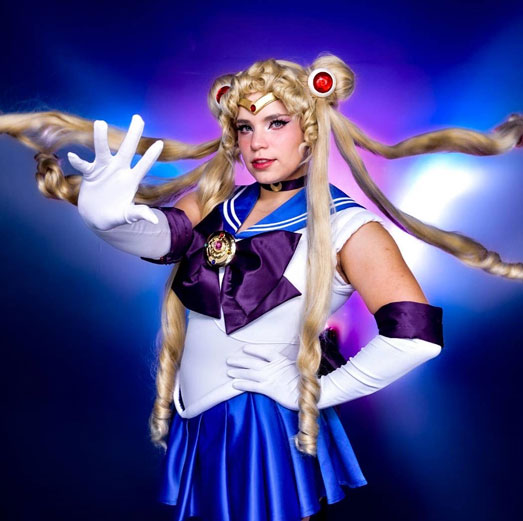 Kawaii Kiwi Cosplay is a NY based Cosplayer and Professional Figure Skater. Within just 3 years, she gained a huge social media following on TikTok, Instagram, and YouTube for her creativity and cosplay. She loves crafting, building props, and styling wigs. She's known for combining Figure Skating and cosplay into Cosplay On Ice. She has a wide variety of cosplays, from comic characters, cartoons, anime, and movies, to original characters.

In 2019, She won QCAC cosplay contest as Toga Himiko. In 2021 KawaiiKiwiCosplay & TheLastBlackMoon teamed up and won the QCAC Craftsmanship Contest.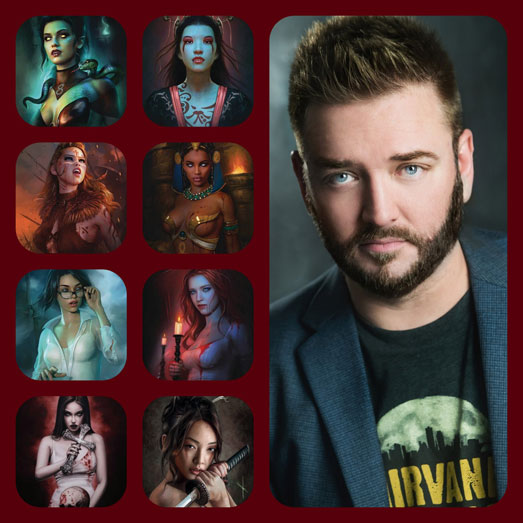 Rich Davis burst onto the scene with his debut comic, Cult of Dracula. The underground horror sensation became a top 50 best selling horror comic of 2021. Davis followed that up with the second volume of his vampire saga, Rise of Dracula. A third volume, Reign of Dracula, is set for release in the 4th quarter of 2023.

Davis was recently ranked among the top 10 horror comic writers to watch in 2023. His highly anticipated take on Mary Shelley's Frankenstein, Prometheus In Chains, has the momentum to be one of the best selling comics of the coming year!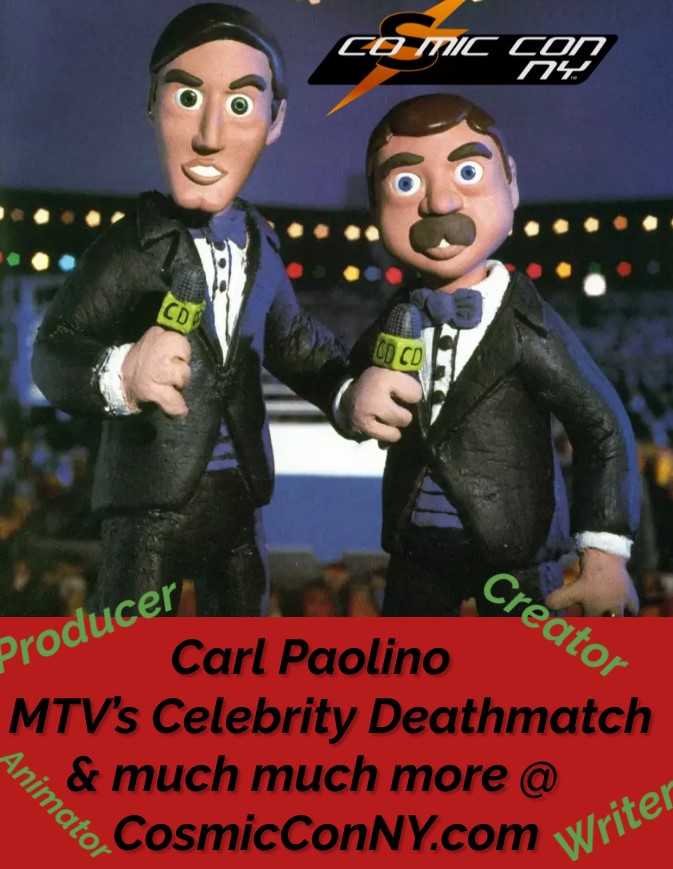 Carl Paolino is a veteran of the entertainment industry. As a producer, director, screenwriter, and production designer, his credits include feature films, television series, music videos, Broadway shows, and hundreds of television commercials. Some of the shows he has created products for include Disney's Hercules on Ice, Goosebumps the Musical, MTV's 2000 Music Video Awards, Saturday Night Live and Coca Cola's Monster of the Gridiron. His animated productions include: MTV's Cartoon Sushi, MTV's Celebrity Deathmatch, and Celebrity Face- Off (also a stop-motion animated TV series). He wrote and directed the animation for The Halloween Pranksta with co-producer Mark Hamill, of Star Wars fame, and directed Mark during the voiceover recordings.He is the author of the pulp horror novel trilogy Virgin Falls. Spontania is his first graphic novel series published by his own company, Comic Book Kid Publishing. You can find him at:
ComicBookKidPub@gmail.com
He has a BFA degree from the School of Visual Arts and is an adjunct professor in the Fine Arts Department.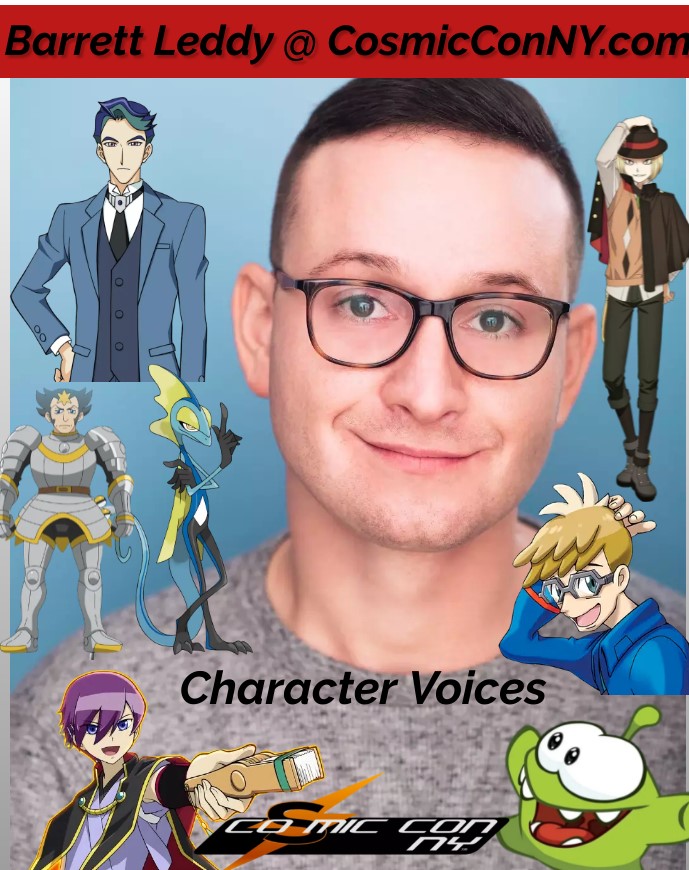 Barrett Leddy's work in animation includes Yu-Gi-Oh! SEVENS, Yu-Gi-Oh! VRAINS, Pokémon Sun and Moon and Pokémon Journeys, Crunchyroll's Bungo and Alchemist and Number24, Nick Jr.'s 44 Cats, Netflix's Bread Barbershop, Om Nom Stories, Robin Hood: Mischief in Sherwood, My Sweet Monster, and more. His video game work includes Genshin Impact, Earth Defense Force: World Brothers, Yu-Gi-Oh! Rush Duel: Dawn of the Battle Royale, and Duel Links. He co-stars with Russian Doll's Natasha Lyonne in Audible's original comedy, Space: 1969 written by Bill Oakley (The Simpsons). His talent for impressions lead to Howard Stern handpicking Barrett as a finalist in his Celebrity Impressions Contest on SiriusXM. (Barrett cracked the King Of All Media up with his "spot on" impression of Gilbert Gottfried!) For his work in audiobooks, Barrett is the recipient of an Audie Award and two Voice Arts Awards.